Modern. Compassionate. Inclusive.
Uncompromised Excellence!
Modern. Compassionate. Inclusive.
Uncompromised Excellence!
Twelve Corners Orthodontics & Pediatric Dentistry
Dr. Abra Caroci, Dr. Katie Strong, Dr. Shaima Malik and their team at Twelve Corners Orthodontics & Pediatric Dentistry are passionate about providing excellent service to create exceptional results for each and every one of their patients. Our top priority is helping children achieve and maintain a healthy, beautiful smile into adulthood. We specialize in dentistry for children and orthodontic treatment for both children and adults.
Our goal is to reach the highest standard of orthodontic and pediatric dentistry care. We want your child to develop a positive attitude about dental care. We provide a relaxed, supportive, and fun environment for both children and adults.  Whether you are interested in early orthodontic treatment, WildSmiles, Invisalign, or braces for all ages, including adult orthodontics, our doctors will help you achieve that beautiful and vibrant smile you deserve.
We Use Cutting-Edge Technology
We believe that each patient is unique, and their treatment needs to be customized according to their individual needs. We ensure that each of our patients receive the best orthodontic and pediatric dentistry treatment available which is why we use the latest cutting-edge technology.
Treatments offered include:
Contact Our Office Today
Call us at 585-244-1177 to schedule an appointment. Dr. Abra Caroci, Dr. Katie Strong, Dr. Shaima Malik, and their team are ready to give you an incredible orthodontic and dental experience!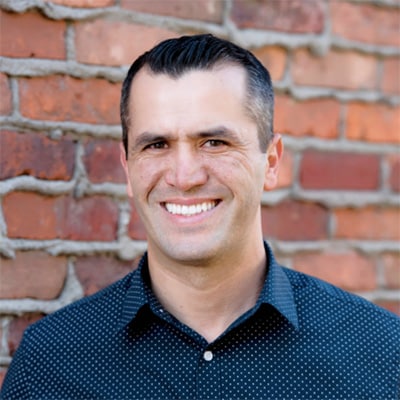 Committed to providing high-quality individualized care and to developing lasting trustful relationships with his patients.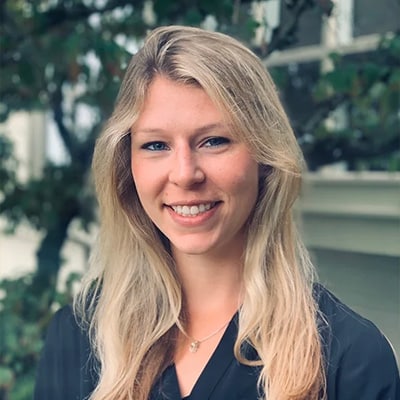 Happy to have the opportunity to care for the pediatric population in the community she grew up in.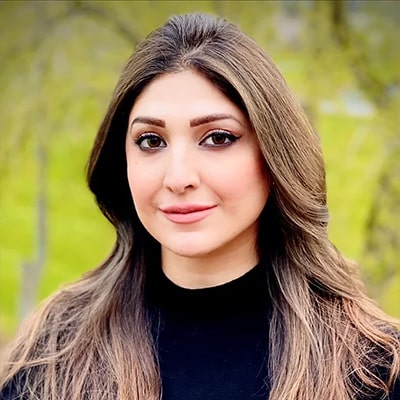 Commited to education and providing the latest advancements in orthodontics to patients.
Certified Invisalign Provider
As pediatric specialists, our team is trained to use a variety of non-pharmacologic behavior guidance approaches to help your child have a positive dental experience. We employ these child-focused strategies in all of our patient encounters, from exams and cleanings to restorative treatment.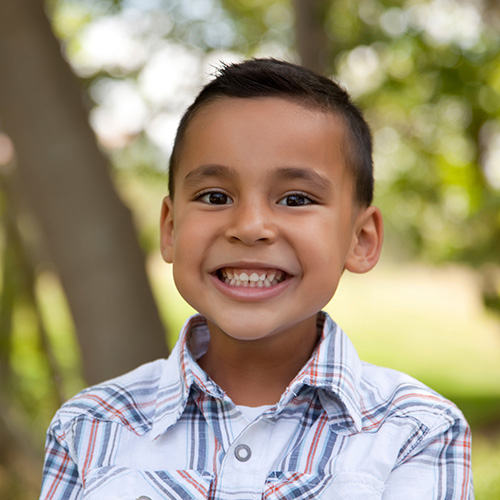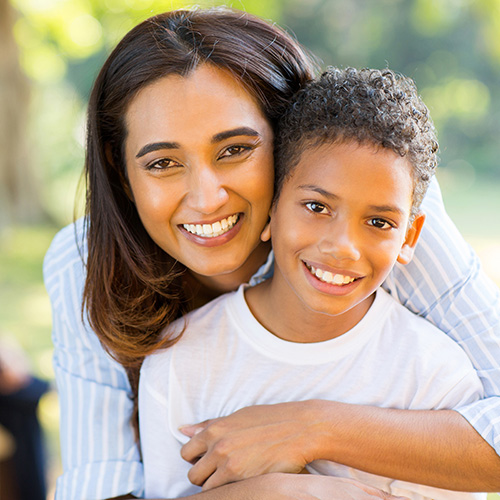 Your first Orthodontic Consultation is Free!
All ages are eligible for a free initial orthodontic consultation!
We offer customized orthodontic treatments for both children and adults!
Parents, kids, and orthodontists LOVE WildSmiles! Why? WildSmiles offers patients a unique way to be in control of their orthodontic experience. When patients are excited about their treatment, they are more willing to put in the effort braces require, such as brushing, flossing, and avoiding certain foods. With so many fun shapes to mix or match, WildSmiles gives patients the freedom to find the joy of a beautiful, healthy smile in the making.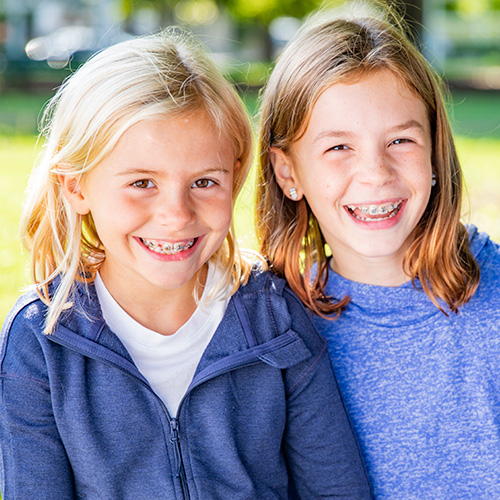 jon holz
★★★★★
Excellent and would highly recommend. Staff are caring and very attentive. The kids love it.
Amy Kochersberger
★★★★★
We love this office! They make bringing my 5 kids to the dentist easy (and the kids ask to go). Dr.'s Caroci and Strong are wonderful and the staff is so kind.
gustavo leite
★★★★★
My son had a great time today in his dentist visit!
Dorothy Horvath
★★★★★
Kind, compassionate, FUN knowledgeable and professional. I love this place and my children feel safe.
Vee Hernandez
★★★★★
Best Pediatric Dentist in town. I wish they took adults. My kids love it here. Everyone is great here!
Olga Voineac
★★★★★
This dentistry has the best dentists, assistants, hygienists I've ever taken my children to. My children have been with them approx 8+ years. Amazing and easy people work there. Highly recommend!!!
McKenzie Schuster
★★★★★
This place is amazing!!!!! They made our daughter feel right at home and her first experience was incredibly. We are so lucky to have found them
Elise Fillios
★★★★★
Really great atmosphere for the kids. My kids are shy and nervous but Dr. Caroci always makes them laugh while getting them to cooperate
Emily Borgus
★★★★★
So great with my two year old. Made her feel so comfortable and excited to go back.
Loni Moreno
★★★★★
Both my kids and myself love this practice. They have the most Friendly staff and clean welcoming atmosphere! 10/10 highly recommend!!!
Jacobs GO
★★★★★
Fantastic experience, Nichole is so great with kids and the doctor has a great demeanor.
Brian Timberlake
★★★★★
Dr. Caroci and Dr. Malik have both been incredible. They made Gavin feel comfortable from the first visit and every visit he has had with them. The Invisalign's made a huge difference in his smile and we are very pleased with the outcome. I would highly recommend 12 Corners Orthodontic and Pediatric Dentistry to everyone. The Dr's and all of the staff are wonderful!!!
Allison Do
★★★★★
The dental hygienists and dentists are so patient and friendly and make our kids feel comfortable! We always have a great experience during visits.
Kelly Plyter
★★★★★
Going to the dentist is tough for a kid, however, Twelve Corners provides a fun environment with super friendly staff, balloon animals, and presents for after the visit. This motivates my child to listen to the doctors so she can see what "treat' she will earn for being good. My 2 year old left her last appointment and said "I want to do it again" which I think says enough about this place.
Stacey McDonald
★★★★★
very accommodating for my seven year old artistic son!